Spent the whole night reworking this one and finally achieved something that I'm quite satisfied with. Click on the image for some full view goodness.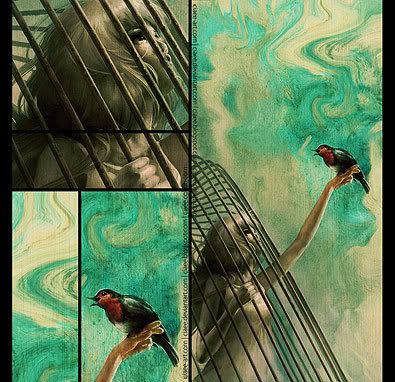 Freedom,
For a little while that day...
It perched upon my finger.
Not going to elaborate on my thoughts behind the painting this time. I hope the image speaks for itself.
Tools:
Photoshop CS3, Watercolor, Painter IX, Wacom Graphire4
WIPs and Close-ups:
Link to deviation:
[
link
]