It's 3.00PM and I haven't had lunch yet. My stomach is making all kinds of noises in protest. ><
Finally completed my White Queen. Can't say I'm fully satisfied with the outcome though. I liked it better before values and colors were added. Meh. At least I managed to get the mood right.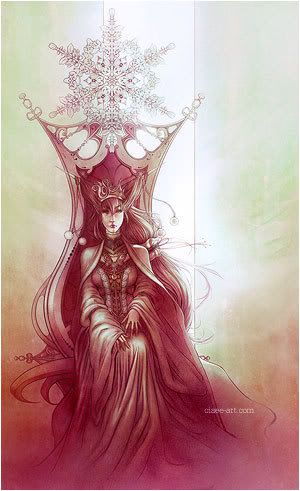 click for larger view
Programs used: Painter IX(lines), Photoshop CS2(colors)
Graphics tablet: Wacom Graphire4
No references used.
Link to deviation: [
link
]
The Making of White Queen: [
link
]
Comment on it, stomp on it, give it some praise... something.
Grr... today's my day off. How come I always feel so inspired and motivated once I decide to take some rest? ._.