I've been trying to develop a story around a little girl with an imagination. (Vague, I know.) I'm not sure if anything's going to come out of that yet, but here's a painting based on the idea.
Koi Dreams
Tools:
Pencil (Initial sketch), Photoshop CS4
WIPs:

I'm also working on a book dummy of Hans Christian Andersen's
Princess and the Pea
for class and here are some characters from that project! These are some nice princesses the prince meets early on. In my version of the story though, he likes them! Unfortunately they fail the pea test :( and he marries a chubby, snotty princess at the end. I'll have to thank my friend
Pétur
for giving me some great ideas in varying them up while I was designing these. They would've looked totally boring otherwise.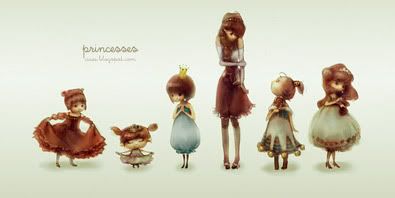 Princesses! (work in progress)
Haven't been sketching as much as I'd like to in the past month, but here are some that managed to come out looking quite alright.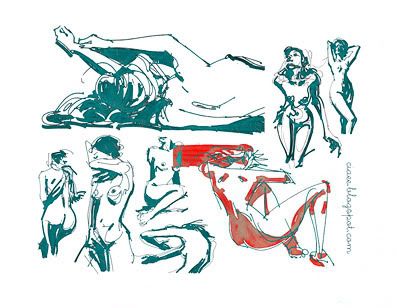 Some quick gestures (pen and markers)
Randomly random randomness
And... more school work stuff!
Oil studies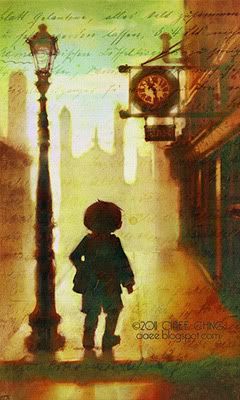 First Venture (digital)
Valentine's Day mailer (reworked)
Children's Book Illustration class is such a joy to be part of! My classmates surprise my every week with their creativity and
Angela
's such wonderful and dedicated teacher. She has helped me a great deal with some of the pieces here. If you go to the Academy and are interested in children's books at all, I highly (highly, highly x10) recommend her class.
I hope all's well with everyone!