I've got some peekchures from LiVon's birthday outing! (I just realized that I've never posted a single photograph on this blog.) Thanks to my
cam-whore
gal-pals, we took a couple of nice ones that day. :D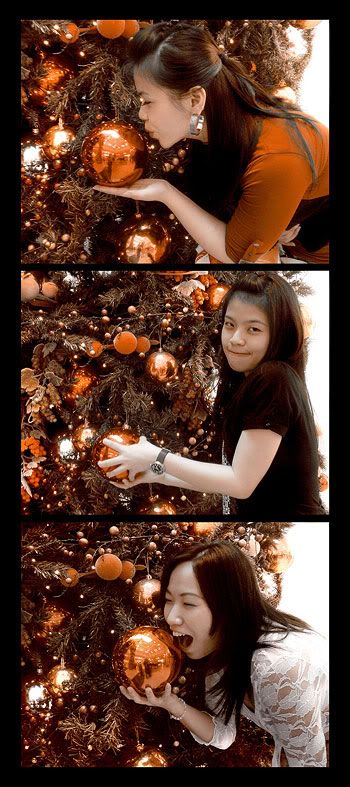 LiVon: I shall kiss teh ball.
Ciaee: Any ball I see, I grab.
Weng Yee: Aaaahhhn...



We landed on Borders somehow. I suggested that each one of us go around hunting for books (titles) that reflect our personalities. And so we did.




Weng Yee looks utterly ridiculous, as usual.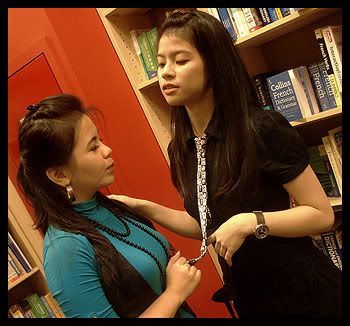 Ciaee: I are taller den j00.
Livon: And my b00bs are bigger.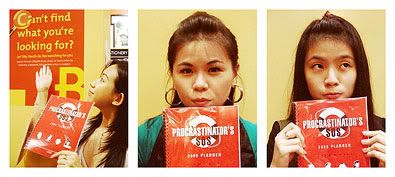 The book title is pretty self-explanatory. Weng Yee, on the other hand... has been in the Tourism and Hospitality business for a little too long.
It was a fun, fun day. We bought a skimpy dress for LiVon and they gave me a can of sweet condensed milk (susu krimer pekat) as my belated birthday gift. Yar. I love my crazy girlfriends. And here's a recent artwork:-

Love Handles.
(I've got to get rid of my love handles.)
Love Handles (definition from Wikipedia):
Love handles, in colloquial or slang speech, are a layer of fat that is deposited around a person's midsection. They are called "love handles" because they can serve as places to hold on while copulating. Love handles are also colloquially called a
spare tire
.
So many people want to be thinner and thinner and thinner these days; it's insane.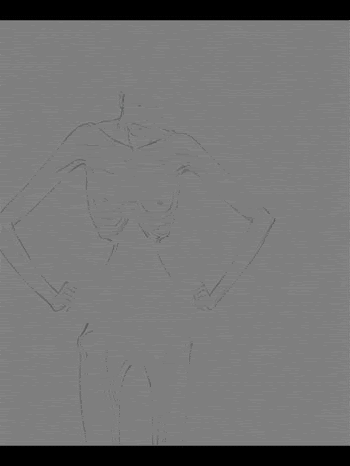 As always, a gif to show you my painting process.

Anyone going to Comic Fiesta? I'm going! :D