Started watching "Last Friends" yesterday [
Manda
's recommendation] and I'm not sure if I can make myself sit through the entire series. It's so... full of pain. I'm only at Episode 3 and the j-drama already made me cry twice. Not because it's touching or anything, it's just so full of suffering and inner turmoil. The cast is crazy... they're really really good. Their character internalization and portrayal is one of the best I've seen so far, in Japanese dramas. Even when the series of events going on in the story feels only marginally believable, the characters and their suffering feel real.
I can't say if I like the series yet, but based on the issues it touches (domestic violence, gender identity issues, trauma... etc.), it's probably worth watching.
I'm going to download Episode 4 anyway, because I can relate to the stuff Ruka, one of the characters, is going through. Maybe also because I know I won't be at peace until all the characters get their shit resolved. ><
You can watch Last Friends online:-
Episode 1 - [
link
]
Episode 2 - [
link
]
Episode 3 - [
link
]
Episode 4 - 11 - [
link
]
Meh. Yet another unproductive day.
Today's doodle:-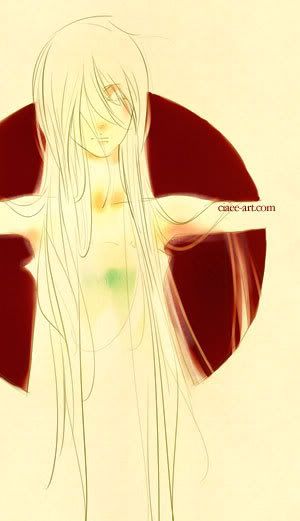 You may click me if you're interested in seeing the detail-less full view.
Phaillllll.